We believe in Quality, Craftsmanship, Passion, and Traditional Techniques
Every garment we make is the most authentic expression of our values.
From the moment you step foot in the workshop and see the artisans at work, you can feel the sense of creativity and humanity of this place.
They've been doing what they love for more than 40 years, with passion and using the same traditional techniques.
In a world where everything is mass-produced, we're turning back the clocks:
we've chosen to invest our time, skills, and experience to highlight the Italian craftsmanship through the beauty of our products, in our identity.
Our products are inspired by the iconic garments from the last Century, revisited with a unique Italian touch. They are synonymous with a flawless blend of superior craft skills, timelessness, attention to detail, and versatility.
They are an authentic portrayal of Italian excellence, our heritage, they combine manual work and creativity elevating the art of craftsmanship at its finest.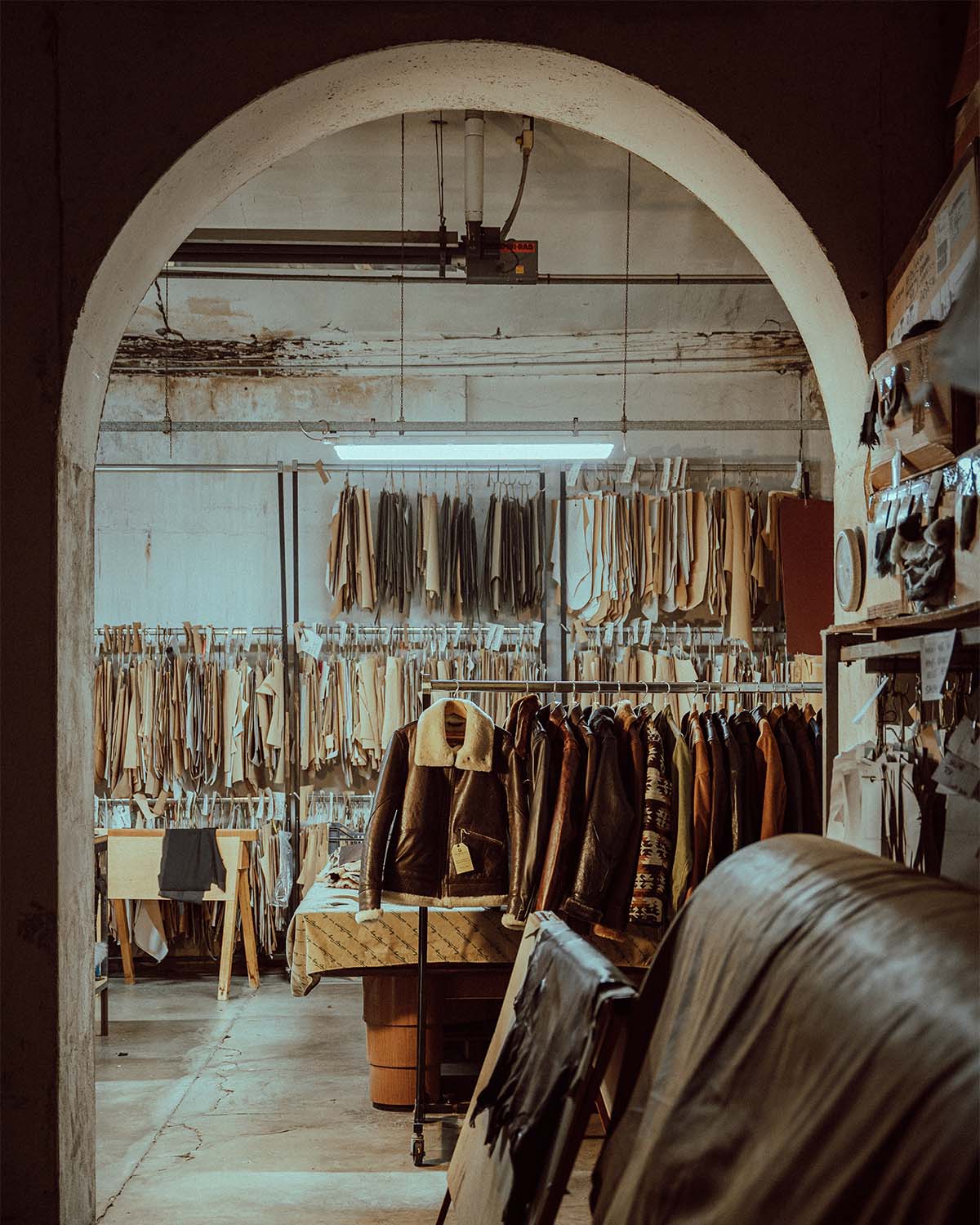 We select the Best Leathers and Fabrics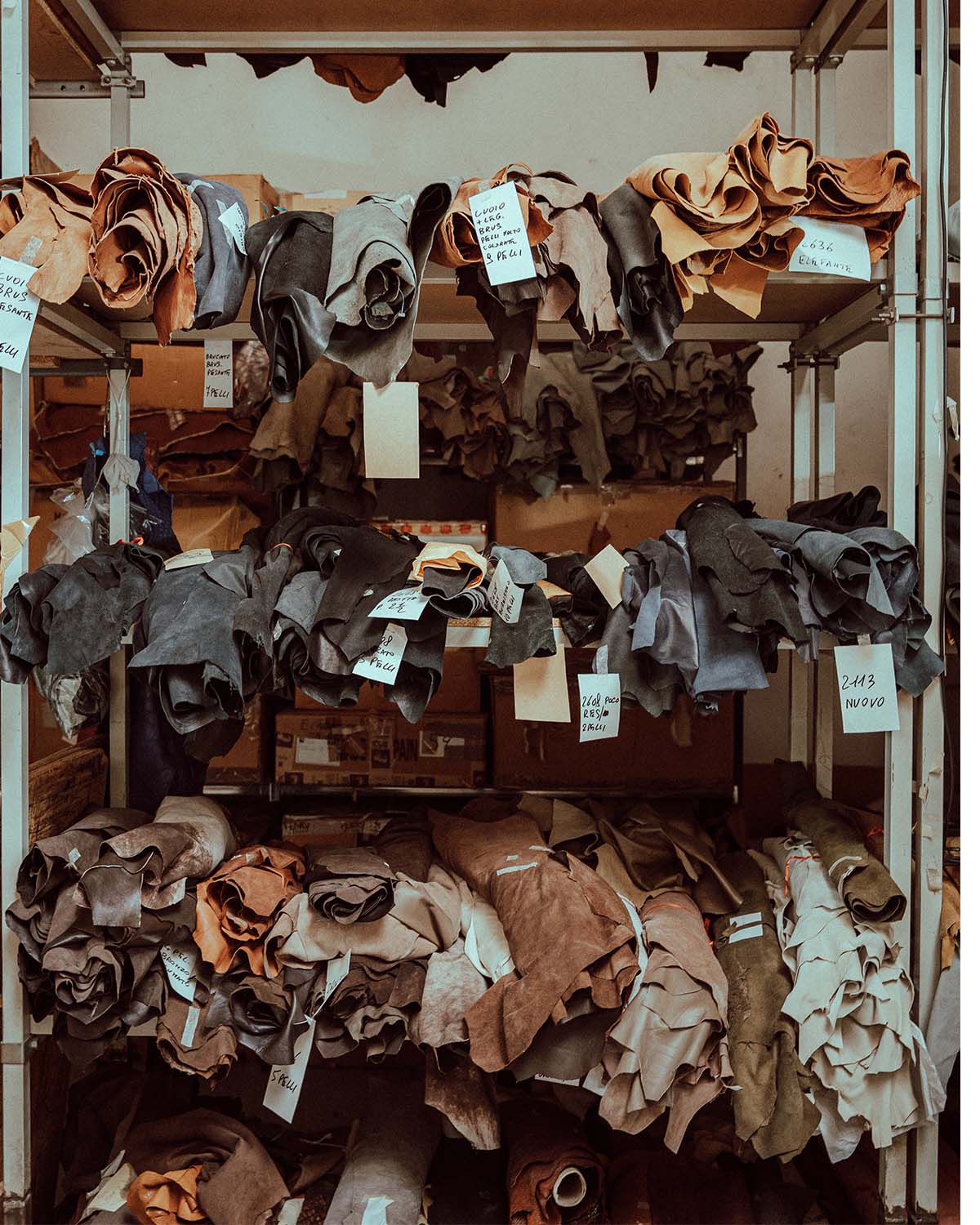 From top quality Steerhide to Front Quarter pull-up Horsehide, from Selvedge Denim to Recycled Kilim Wool, we personally source all of our leathers and fabrics directly from small producers around Italy and Europe.
We offer all our clients a personalized experience. We accompany them with a tailored approach whether purchasing ready to wear or commissioning a Made-to-Measure jacket, or creating an entirely custom bespoke piece.
Moreno runs the workshop his father started in 1975.
He is the master of his craft, dedicating the same passion, time and expertise to every piece he creates.
He is a wine connoisseur and even makes his own wine (he makes grappa too!).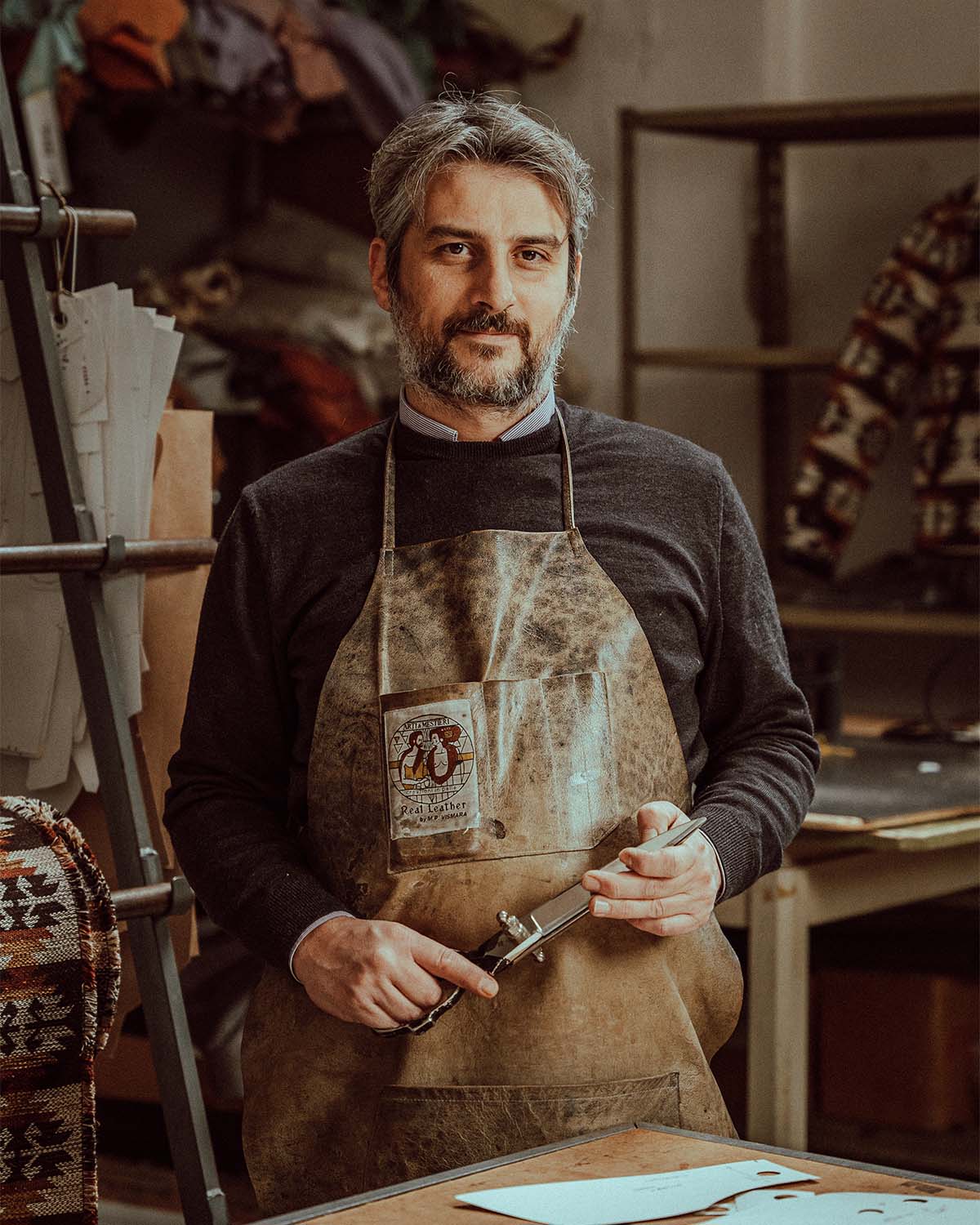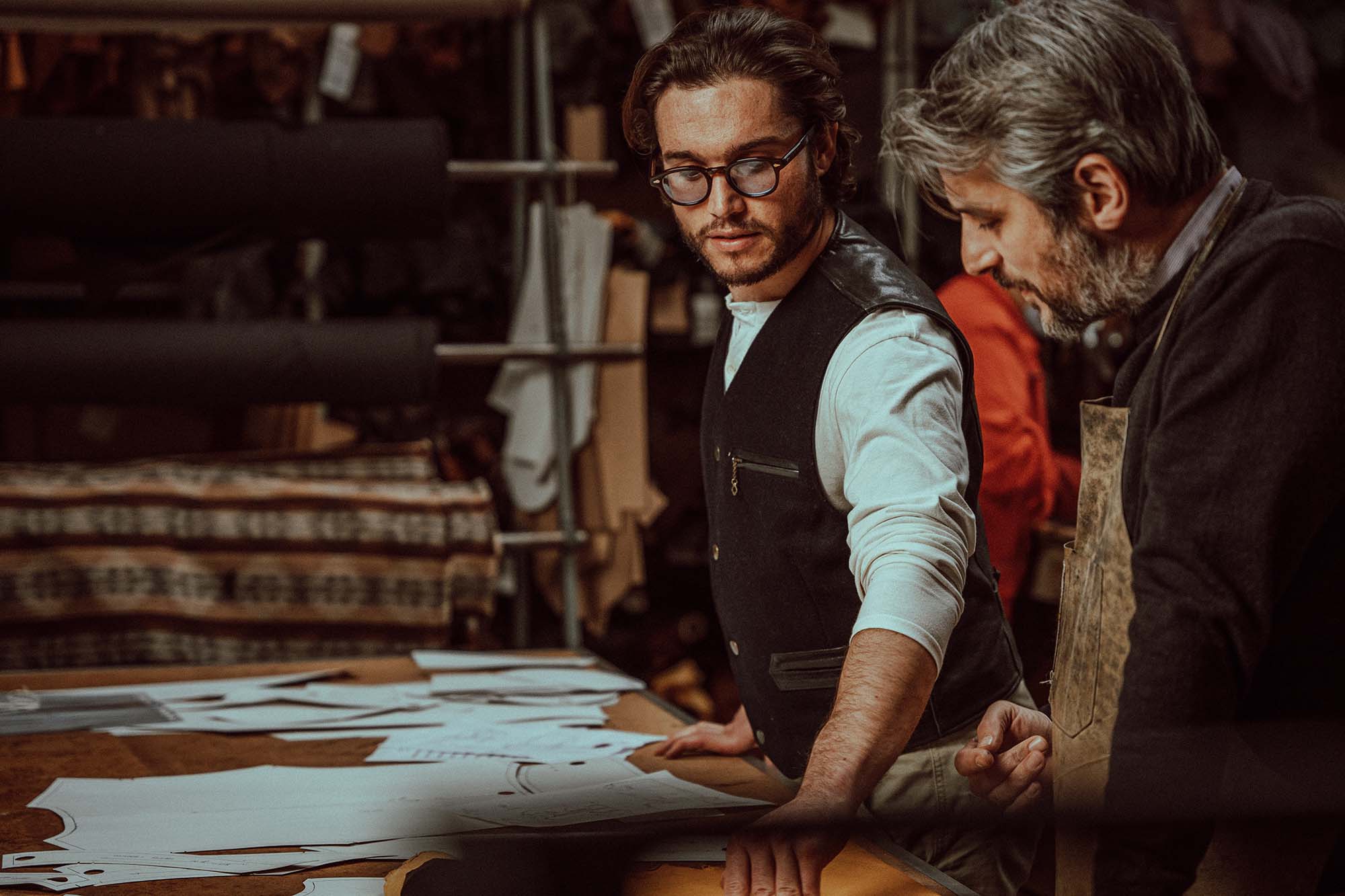 Anna Maria opened up shop with her husband in 1975.
Living above the workshop, she's dedicated her life to her family run business.
She loves cooking traditional Lombard dishes.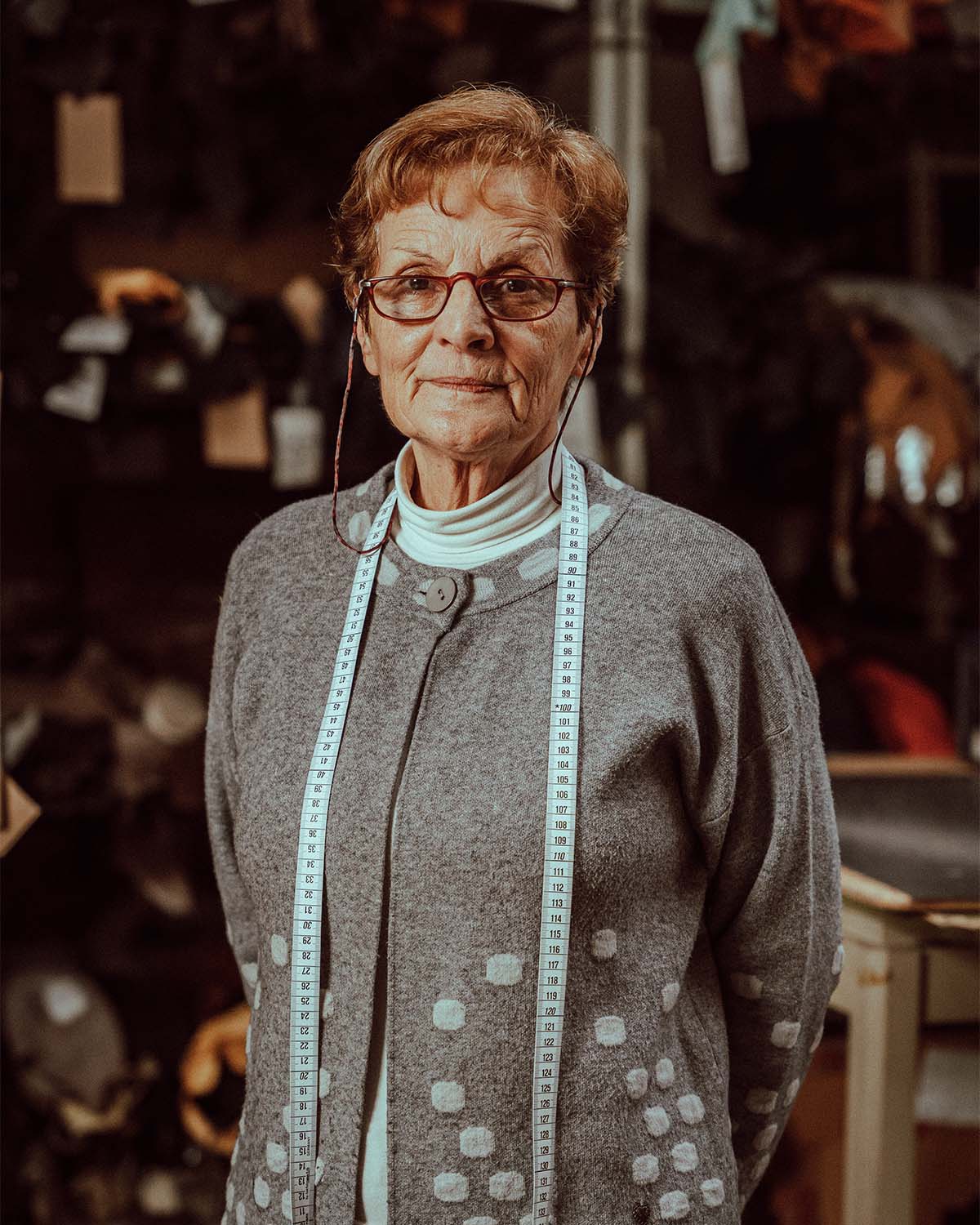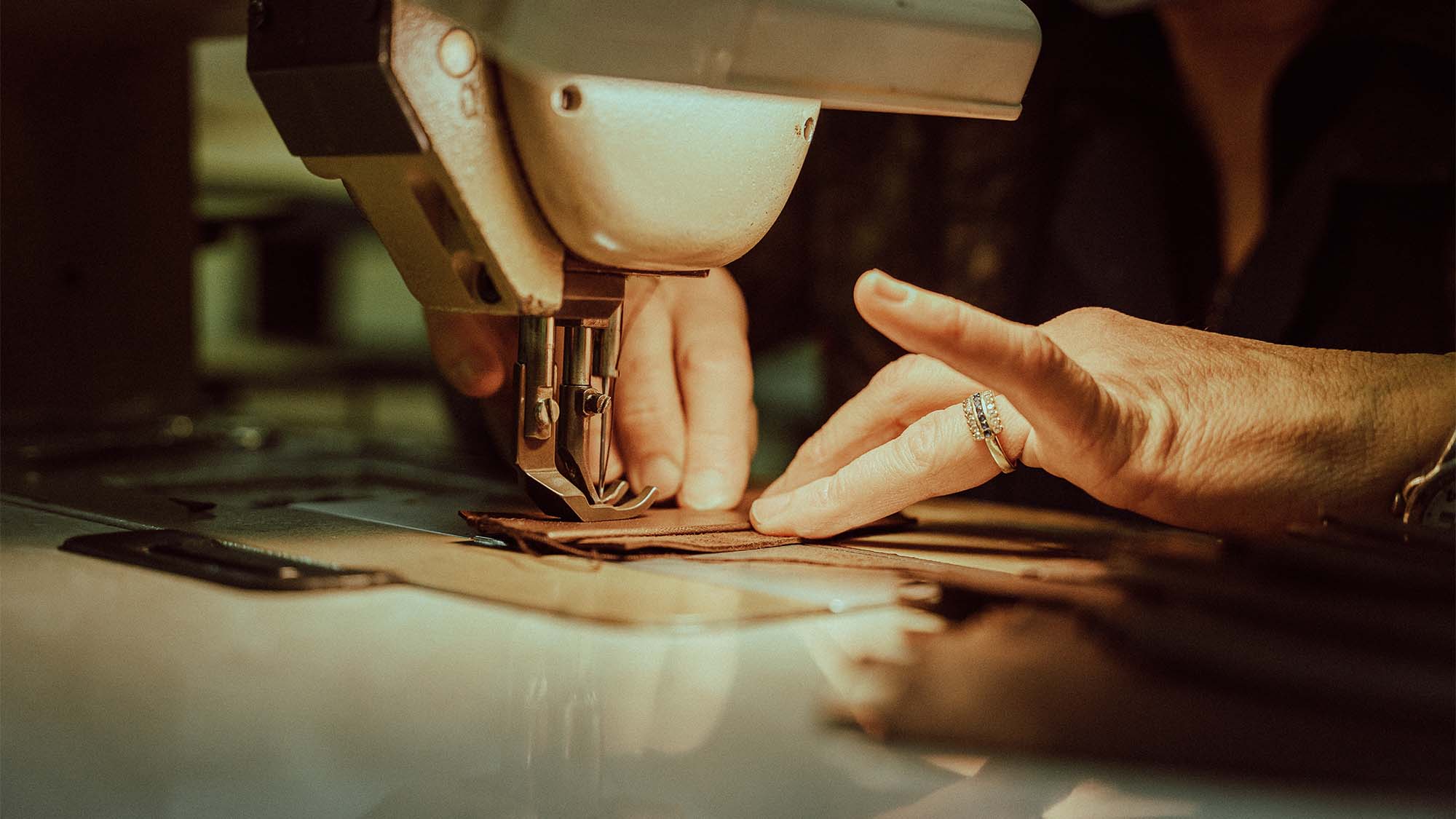 Graduated from Istituto Secoli, Maurizio has been cutting leather for forever.
Working in this very workshop since 1981, he's in charge of the cutting room.
He has two sons and he was born in a little town in the mountains of Bergamo.